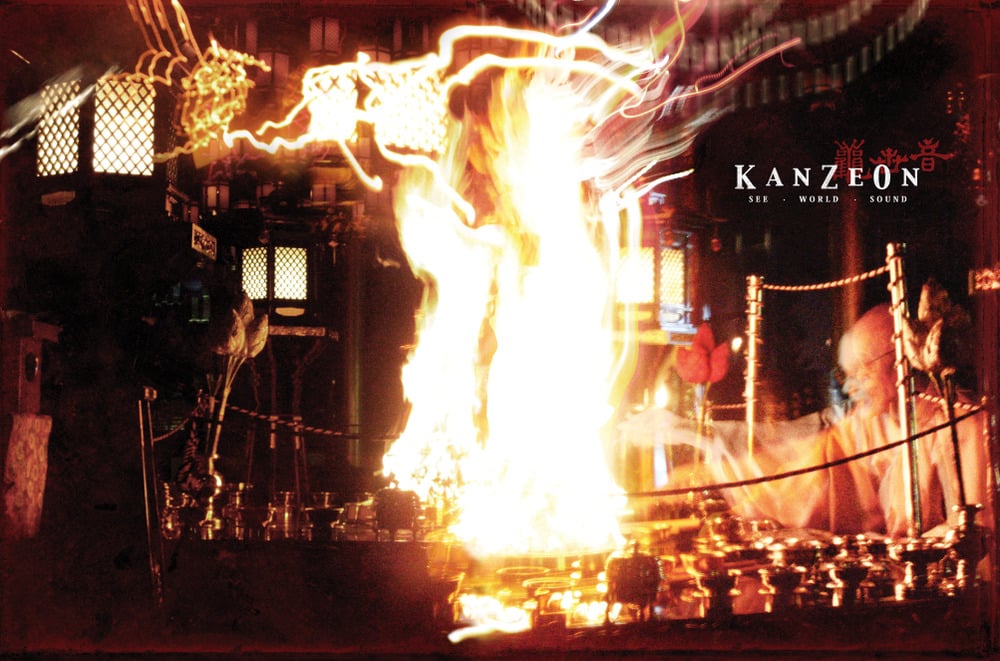 KanZeOn DVD/CD
£

17.99

/ On Sale
---
---
Disc 1: DVD contents
- the original 86 minute feature with English subtitles.
- the 21 minute audio/visual Restrukture by acclaimed AV artist amoeba.av.
- four lost scenes from the film.
Disc 2: CD contents
- the ReIndications project: 6 remixes created from the KanZeOn soundtrack by artists from Japan and Europe - woob - kidkanevil - tatsuki* - ta2mi - ManOne, and - shi_ne_ko_sei, making for a unique collection of tracks that transports centuries' old religious sounds into modern musical styles.
- 15 remastered tracks from the original soundtrack.
The KanZeOn project is an elegantly presented artefact, packaged and shrink wrapped in a bespoke 6 panel card digipack and accompanied by an original limited-edition festival postcard.
***
After adding to your cart, please click on 'Cart' in the top left-hand corner of the screen to complete your order.